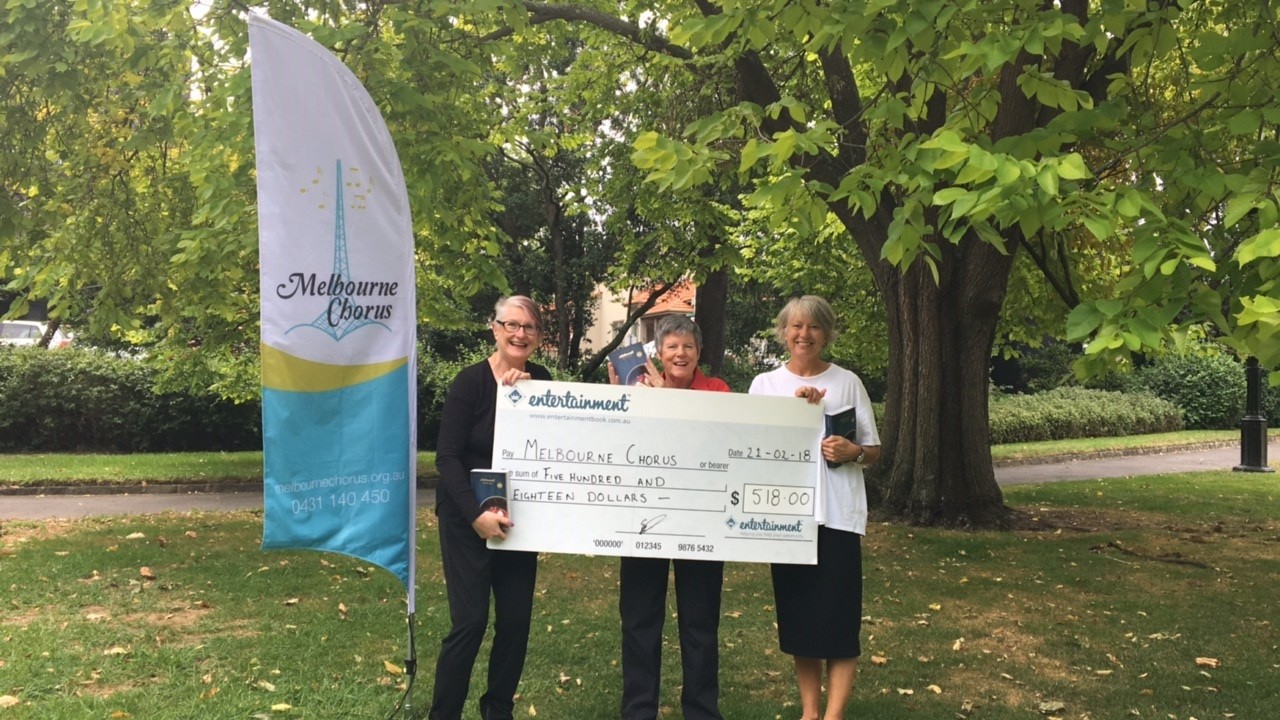 www.entertainmentbook.com.au/orderbooks/1825m79 We are doing it again in 2018.  Book or digital version are available for many areas in Australia and New Zealand.  We would love you to support us again.  Special thanks to everyone who purchased from us in 2017.   
Our dedicated purchase page is:  www.entertainmentbook.com.au/orderbooks/1825m79
>Order the NEW 2018 | 2019 Entertainment Book or Entertainment Digital Membership and you will receive hundreds of valuable offers for everything you love to do. 
"I love to not pay full price and with so many deals available, I'm dining out with friends more often. The savings easily outweighs the original price. I use the digital version app on my mobile, so when someone says, 'what shall we do' I pick up my phone. There is something for everyone, from casual to fine dining, adventure and family entertainment. I couldn't live without it." – Joan F
Our goal is to educate and engage the community through music and performance.