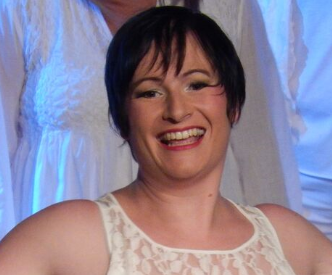 Traci was awarded the honour of Master Director after Melbourne Chorus scored in excess of 600 points at the National competition in Hobart 2015.  Traci has always had a passion for music and the art of creating it. She holds both a Bachelor of Music and a Bachelor of Arts (Theatre Studies) from the University of Otago and has taught music privately.
From early childhood she was obsessed with learning any musical instrument (her newest instrument is the ukulele!) and playing in groups, which continues today.
For over 20 years she has performed with, arranged for, conducted, coached and managed numerous musical groups from all musical genres including Brass Bands, Stage Musicals and Choirs.
Traci came to Sweet Adelines in 2006 as the director of Dunedin Harmony Chorus and soon became a singing member of the award winning Christchurch City Chorus, both in New Zealand.
She has competed regionally, winning gold medals with each chorus in 2012 and internationally, winning a 9th place international medal with Christchurch City Chorus in 2007.
A member of Region 35's RMT (New Zealand Zone Regional Management Team) as Directors' Coordinator and Editor of the regional publication, before life brought her over to Australian shores.
In A cappella Barbershop style, Traci has found her home.
Quality music education, which is available to all members, provides the tools for them to become  their best.
Traci encourages and guides each member to find their very best in whatever musical area they desire to grow.
Melbourne Chorus is delighted to have Traci as their director.