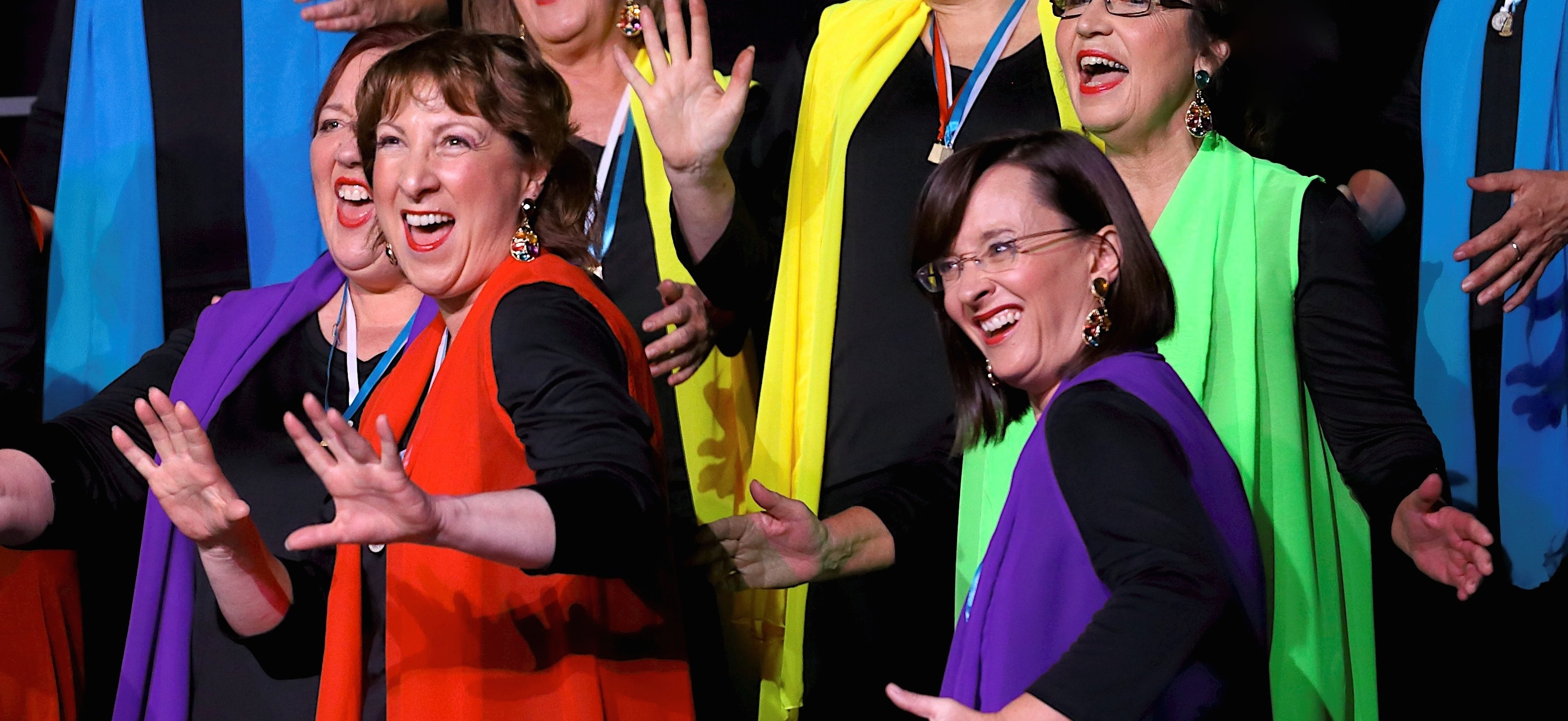 Melbourne Chorus; for over 35 years we have brought together, singers and dancers from across the greater Melbourne region and Australia to create new and innovative ways to share the joy of music, through performance, workshops and competition.
Specialising in 4 part a cappella, Melbourne Chorus is a multi award winning group with many national and regional titles. We perform and compete locally, nationally and internationally. Book Us.
We provide inspiring and energetic weekly rehearsals where, under qualified leaders, we discover our true voice and work together to create lasting harmony through song and friendship.
Our members come from all ages and backgrounds; being mothers, university students, business executives, teachers, health professionals, just to name a few. 
In addition to musical development, we offer many other creative opportunities in choreography, costume, makeup, show production and leadership.  
Members also create smaller vocal groups or quartets in addition to chorus.  
To learn about our proud beginnings, go to the History link. 
Affiliation
Melbourne Chorus is a chapter of Sweet Adelines Australia and Sweet Adelines International, an organisation of approximately 500 choruses and 1200 quartets worldwide.