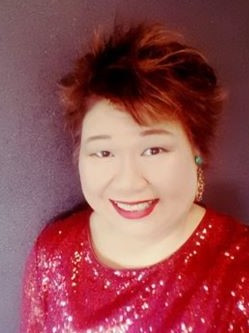 Music has always been part of my life.
From age 13, was a member of the school choir and was selected to represent my school in the Festival of Arts at the age of 15.
A member of the Church choir for 30 years and was offered an opportunity to conduct the 40 strong choir.
Sang in the chorus of Fiddler On The Roof and played Sister Margaretta in The Sound Of Music.
After my final exams in Medical School, I spent the summer touring across the USA singing with The Continental Singers, a Christian contemporary group.
After the children came along, I sang with The Philharmonic Chorus which was a touring and competing A Cappella chorus doing classical works.  The highest achievement was winning gold in the Open category of the Bela Bartok competition in Budapest.
My biggest indulgence was recording and releasing 3 CDs of contemporary songs.
I have Grade 5 in Practical (piano), Grade 6 in Theory ABRSM and a grade 8 (voice) ABRSM. and Grade 5 in Electronic Organ.
Moved to Melbourne 6 years ago and soon became a member of Melbourne Chorus and subsequently part of the music team and Lead section leader.
I am looking forward to the next chapter of my musical journey as director of Melbourne Chorus.