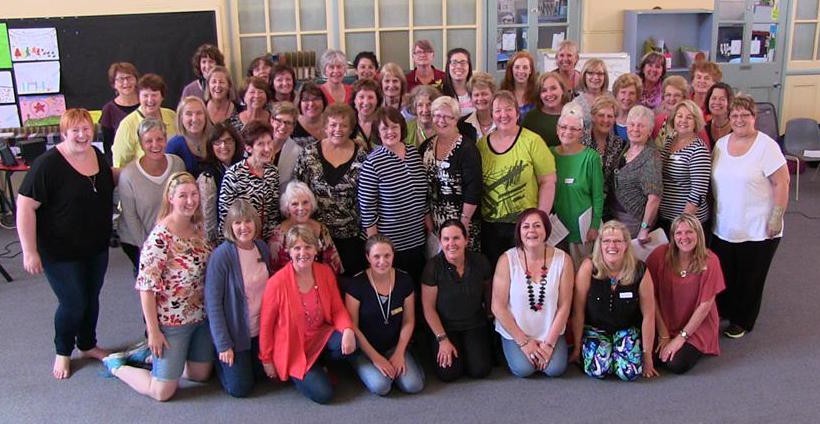 How much is there to know in Barbershop a cappella? A lot!
Learning from 3 time Queen of Harmony, Champion Chorus Master Director Kim Bone Vaughn proved that.
The Melbourne Chorus numbers swelled with our Ooters joining us for a weekend workshop with Kim. Very special.
The Chorus, flanked by 2 Master Directors, Traci and Kim far left and far right respectively.