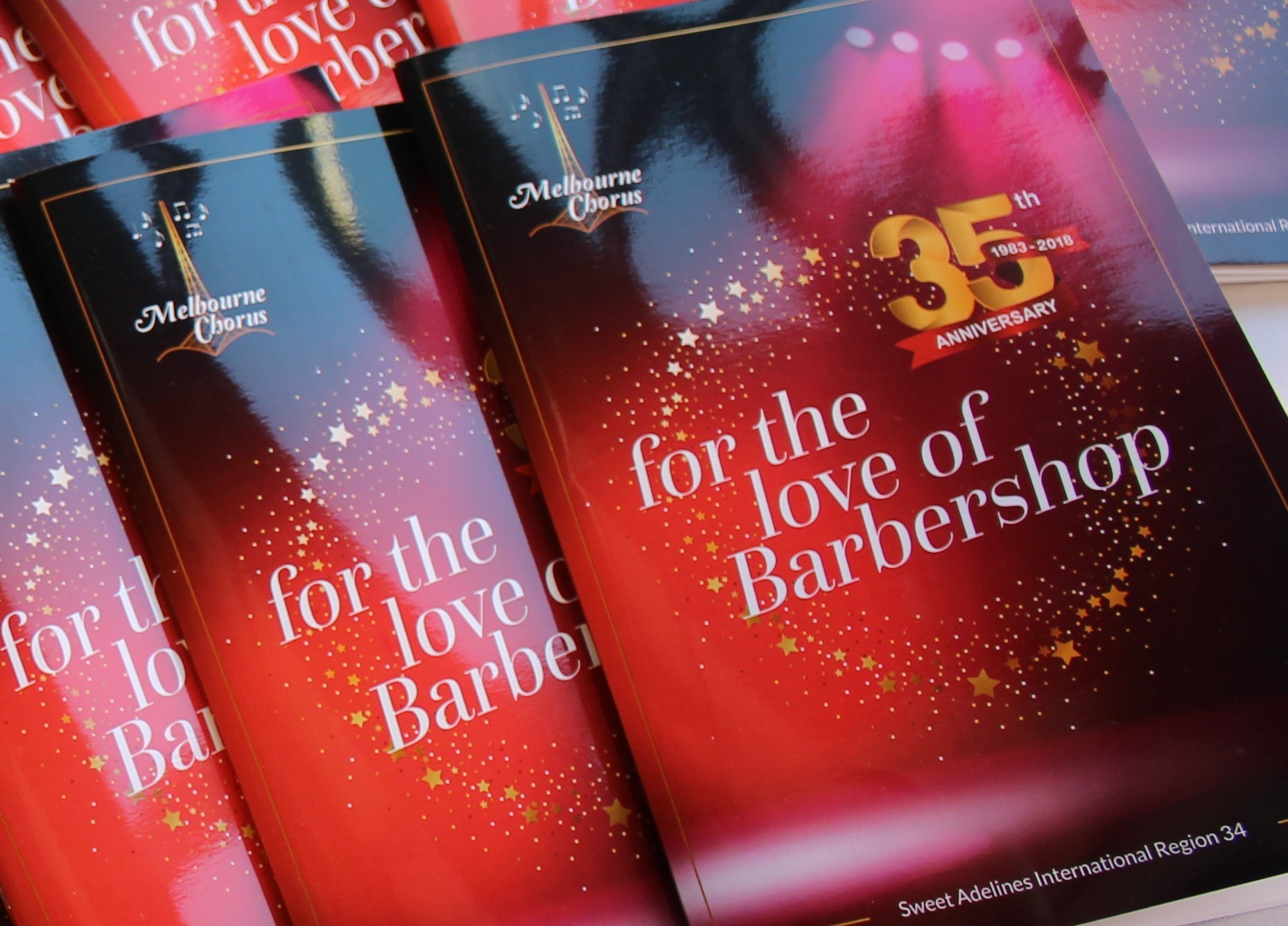 Melbourne Chorus 1983-2018.  $8 a copy includes postage and handling (Australia and New Zealand). Consolidating our history archives provided a great opportunity to gather a selection of M.C. photos, memories and acknowledgements.
A big thank you to our dedicated historians across the past 35 years who quietly gathered items of interest,  programmes, newsletters, photos and recordings of the Chorus, all of which made this little book possible.
Please contact us if you would like a copy.