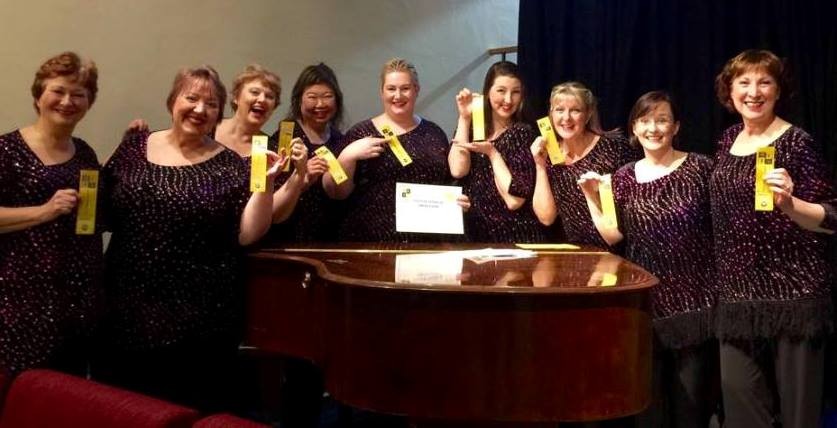 So what does a group of MC ladies do when not singing with the Chorus or own quartets?  They find a local eisteddfod to compete in.
Nine members, a.k.a. MC Nonet, got together and after a couple of practices headed off to compete at the Eisteddfod By The Bay, performing Waltzing Matilda and Ave Maria.  They were awarded 1st Place in the '16 Members or less' Section.  
Well done ladies! 
(A comment from a Facebook friend) Dressed in sequinned velvet and singing in latin - now that's Sweet Adelines for you.